Jun 16, 2017
UPDATE: International Entries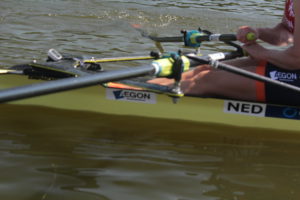 -As the biggest international regatta in The Netherlands, we are once again proud of our large and diverse line-up of rowers from all over the world! Alongside Olympic medallists Ondřej Synek and Damir Martin, we welcomed two top women's crews from Boston College and Olympic gold medallists Josh Booth and Josh Dunkley-Smith amongst others.
We can now confirm that Hans Gruhne and Karl Schulze, Olympic gold medallists in the German men's quadruple sculls, will test their speed together in the men's double sculls on the Bosbaan.
Along with Booth and Dunkley-Smith, a number of Australian college, university and club crews are coming all the way from Down Under to compete. A national selection of Czech elite rowers has also enrolled along with Ondřej Synek.
From Denmark, fifteen competitors from Bagsvaerd Rowing Club Kopenhagen , as well as ten from Craft Center Odense will come to race in Amsterdam. From the UK, we get five rowers from Nottingham Rowing Club. We also welcome entries from Benin, Puerto Rico, South Africa, Portugal and France. It's always a treat to watch international athletes perform alongside Dutch rowers at the Holland Beker!