Jun 25, 2023
Preview: Holland Beker & Ladies Trophy Finals
For the Ladies Trophy this afternoon, it looks like we are getting a tight battle between Roos de Jong (NED) and Emma Twigg (AUS) with the times in the semis just 0.10 apart! They will be accompanied by Mazarine Guilbert (BEL), Mathilda Hodgkins-Byrne (GBR), Juliana Faralisch (GER) and Martine Veldhuis (NED). There is some serious prize money to divide between the top three spots and the athletes are strongly matched. The A-final is at 16:15 today! Don't miss it!
In the Holland Beker all the Dutch National team rowers qualified for the A-final. Van Lierop had to battle Broenink all the way to the finish to claim the first spot. The difference at the line was 0.19 seconds so we also expect some super close finishes in the A-final. It looks like Broenink and Twellaar were able to conserve some energy in the last 500m. This will definitely help them out later today. The only non-Dutchie joining these titans in the A-final is Aussie Blaine Heseltine. You can see how the battle unfolds at 16:30!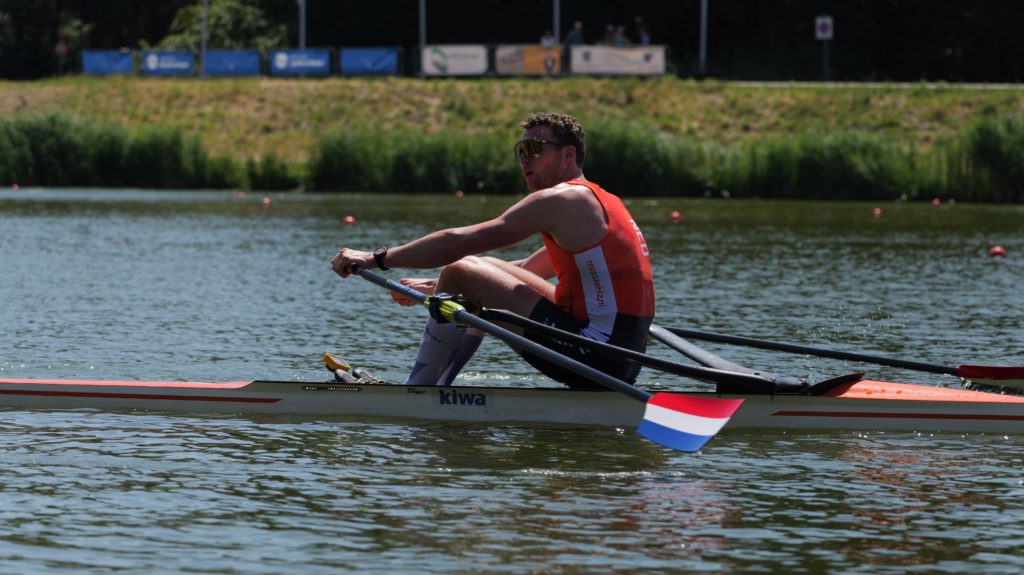 If you come to the Bosbaan, we want to inform you that it is scorching hot today. Therefore, don't forget water, sunscreen and a hat!